About The Author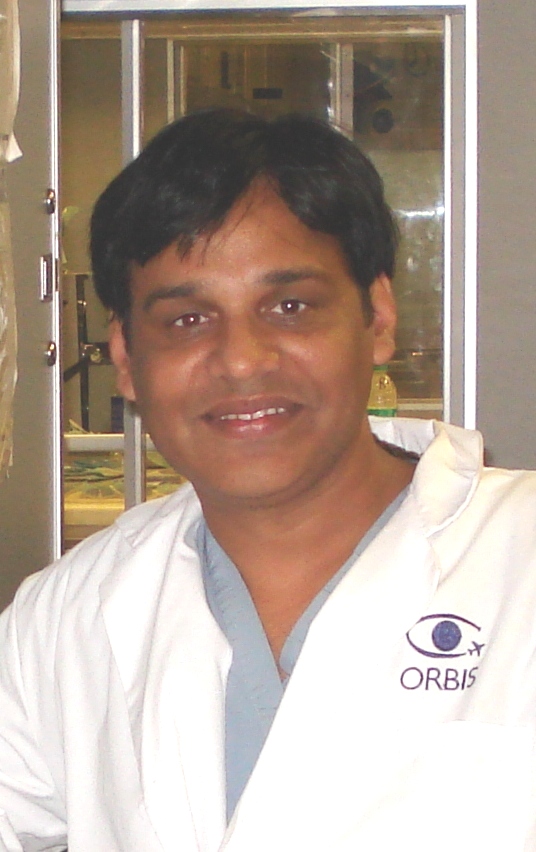 Dr. Sudhir Singh is one of the renowned ophthalmologists worldwide. He completed his MBBS and SMS, M. S. Ophthalmology from Medical College Jaipur. He was trained in pediatric ophthalmology and strabismus by Orbis International.
Dr. Sudhir Singh has been an invited speaker for various national and international conferences and has performed live surgeries at various conferences as well. He has intratunnel phacofracture technique MSICS, SquintMaster software and many other innovations to his credit. He has more than 30 national and international publications to his name.
Dr. Sudhir Singh is an ophthalmologist, a medical writer, a reviewer of national and international journals and an instruction course evaluator AIOS. He is a computer programmer and has designed and developed many ophthalmology software and websites.
Dr. Sudhir Singh is currently the Senior Consultant & Head of the department at JW Global Hospital Research Centre, Mount Abu. He has also been the Past Editor, Journal Rajasthan Ophthalmological Society. He is a mentor for many national and international postgraduate students. Dr. Sudhir Singh was invited as an international guest for the prestigious America Academy of Ophthalmology Rotary Club Host Program 2019.Dr. Sudhir Singh is an awardee of the All India Ophthalmological Society's prestigious " International Ophthalmic Hero Award 2020
Google Ads
Manual Small Incision Cataract Surgery Section
Intratunnel Phacofracture Technique of the Manual Small Incision Cataract Surgery
Intratunnel phacofracture technique is a new technique of the manual small incision cataract surgery (MSICS).In this technique nucleus is broken inside the 4 to 6 mm wide sclero-corneal tunnel with the help of the Lewis lens loop. MSICS is significantly faster, less expensive, and less technology-dependent than phacoemulsification and has been extensively practiced in developing countries such as India. However, the drawback of most commonly practiced MSICS techniques Blumenthal, visco-expression, irrigating wire vectis, and fish-hook needle is that they all require a large incision of 7 to 9 mm, which leads to induced astigmatism. The Intratunnel Phacofracture technique was innovated by Dr Sudhir Singh1,2
Intratunnel Phacofracture: A New MSICS Technique (EyeWiki)
References
1.Singh S. First postoperative day visual outcome following 6 mm manual small incision cataract surgery using intratunnel phacofracture technique. US Ophthalmic Review. 2014;7(1):26-30.
2.Singh Sudhir.
Step-by-step: Intratunnel
Phacofracture. Cataract & Refractive Surgery Today Europe | MAY 2016:48-51
Topical Manual Small Incision Cataract Surgery ( MSICS)
Intratunnel phacofracture technique basics video with voice over
Intratunnel phacofracture technique video with voice over
Manual Cataract Refrective Surgery Without Toric IOLs With Voice Over NEW
Why Should All Cataract Surgeons Learn MSICS Too ?
4 mm Intratunnel Phacofracture Manual Small Incision Cataract Surgery
New
MSICS (Intratunnel Phacofracture Nucleus Management Technique By Dr Sudhir Singh) Videos
E Video Books By Dr Sudhir Singh
ISBN: 9798201376215
ISBN: 9798201084349
ISBN: 9798201201784
Squint Surgery Videos
Dr Sudhir Singh YouTube
Channel 1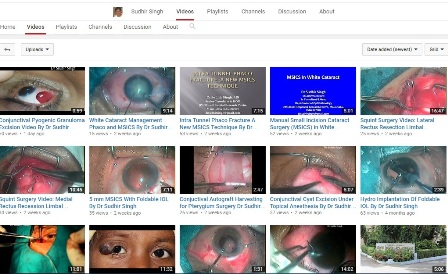 Contact Us Subscribe us on YouTube LinkedIn http://in.linkedin.com/pub/dr-sudhir-singh/46/3a5/12b Twitter https://twitter.com/resp2020 Research Gate Profile Sudhir Singh on ResearchGate Like us on Facebook Skype Id drsudhirsingh Google + resp2020@gmail.com
Home
Author
Contribution For This Website
Contact Us
Disclaimer |Copyright © 2008-2021 squintmaster.com All Rights Reserved