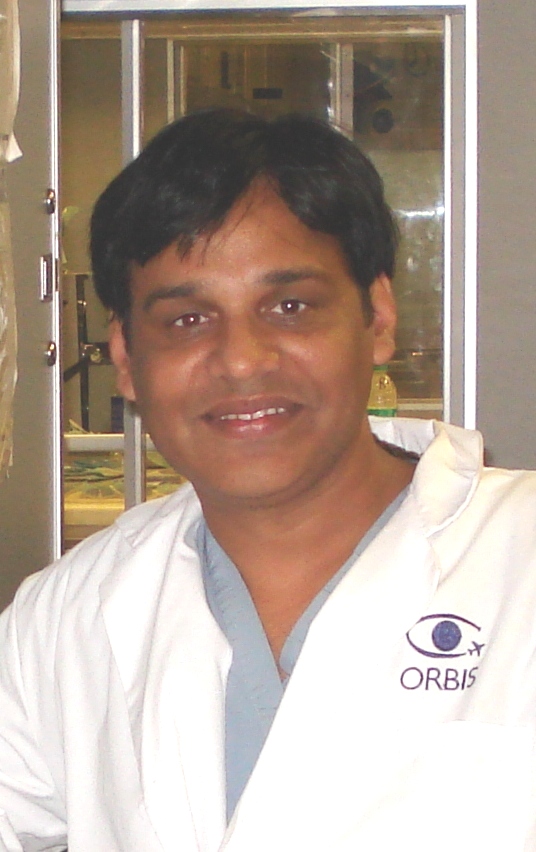 Dr. Sudhir Singh is one of the renowned ophthalmologists worldwide. He completed his MBBS and SMS, M. S. Ophthalmology from Medical College Jaipur. He was trained in pediatric ophthalmology and strabismus by Orbis International.
Dr. Sudhir Singh has been an invited speaker for various national and international conferences and has performed live surgeries at various conferences as well. He has intratunnel phacofracture technique MSICS, SquintMaster software and many other innovations to his credit. He has more than 30 national and international publications to his name.
Dr. Sudhir Singh is an ophthalmologist, a medical writer, a reviewer of national and international journals and an instruction course evaluator AIOS. He is a computer programmer and has designed and developed many ophthalmology software and websites.
Dr. Sudhir Singh is currently the Senior Consultant & Head of the department at JW Global Hospital Research Centre, Mount Abu. He has also been the Past Editor, Journal Rajasthan Ophthalmological Society. He is a mentor for many national and international postgraduate students. Dr. Sudhir Singh was invited as an international guest for the prestigious America Academy of Ophthalmology Rotary Club Host Program 2019.
Dr. Sudhir Singh is an awardee of the All India Ophthalmological Society's prestigious " International Ophthalmic Hero Award 2020.
Dr Singh has been associated with J.W. Global Hospital & Research Centre ,Mount Abu, India, since 1999 and presently working as senior consultant & head , department of ophthalmology .He is also a visiting senior consultant Global Hospital Institute Of Ophthalmology ,Aburoad,Sirohi India. Dr Sudhir Singh is having special interest in Strabismus and Pediatric Ophthalmology and got privileged to work with Dr. T. Otis Paul, M.D under Orbis International sponsored Hospital Based Training Programme and Dr.Robert O Hoffman, M.D, Professor, Pediatric Ophthalmology & Strabismus,University Health Care Moran Eye,Salt Lake City,Utah in Flying Eye Hospital Flying Eye Hospital Training Programme at Jaipur in Oct 2009.

Dr Sudhir Singh also has designed and developed many other ophthalmology and non ophthalmology softawres like
1.Strabismus software " SquintMaster"
2.Paediatric Cataract Management System
3.Risk Calculating Software from Ocular Hypertension To Glaucoma
4.SRK2 Calibrating Software.
5.Post refractive surgery IOL Power Calculating Software.
6.Piggyback IOL Power Calculating Software
7.Phakic IOL Power Calculating Software.
8.Early Keratoconus Diagnosis Software.
9.Pachymetry Based IOP Correcting Software
The strabismus software is very user friendly .Users need not to have any formal computer training to use SquintMaster software.